Doing Right by You,
Haifa Museum of Art, 2020



The exhibition is based on Meiry's artist'sbook,

Doing Right by You

, published in 2018. Thebook is based on an archive containing about 150 photographs, in which the artist photographedthemself, the people close to them, and the spacesaround them. As in other projects, Meiry uses lowtechtechnologies alongside digital media.

Following the book, the photographs in this exhibitionpresent a violent, disturbing connection between Israeli spaces and queer bodies. The complex images are at one and the same time feminine and masculine. They reveal a deep fracture in the binary role division that accompanies the modern gaze,

which routinely labels, sorts, and categorizes. Culture scholar Sivan Rejuan Shtang notes that Meiry's photographs center on the relationship between the body, classified according to gender,

and territory that is classified as "national." According to Shtang, "The bodies appearing in Meiry's photographs are simultaneously vulnerable and bold."

The bodies that appear in Meiry's artistic territory can be considered using in the philosophical terms proposed by Gilles Deleuze and Félix Guattari.

Deleuze and Guattari posit that territory is always corporeal, and that the body is always territorial.

In this context they coined the term "geo-body." For them, the "body" is perpetually in a process of becoming – as a concept, image, or role. In this sense, Meiry creates bodily territories or territorial bodies that reorganize relations between the images, roles, and concepts of sexuality, gender, and Zionism. In Meiry's works, bodies "become queer." Heteronormative hysical appearance becomes fluid and s not subject to essentialist and incontrovertible oncepts.

Meiry creates an intense, courageous

body of works that grants visibility to the local queer-feminist community. This act necessarily situates them on the margins of the Israeli sociopolitical rena. The forms appearing in the works eflect a position that calls for the dismantling f the powerful Zionist regime of visibility in the thnocratic State of Israel. In the twenty-first entury, this state is still based on a binary and ierarchical gender role division, which Meiry seeks to question.

By Curator Svetlana Reingold
Haifa Museum of Art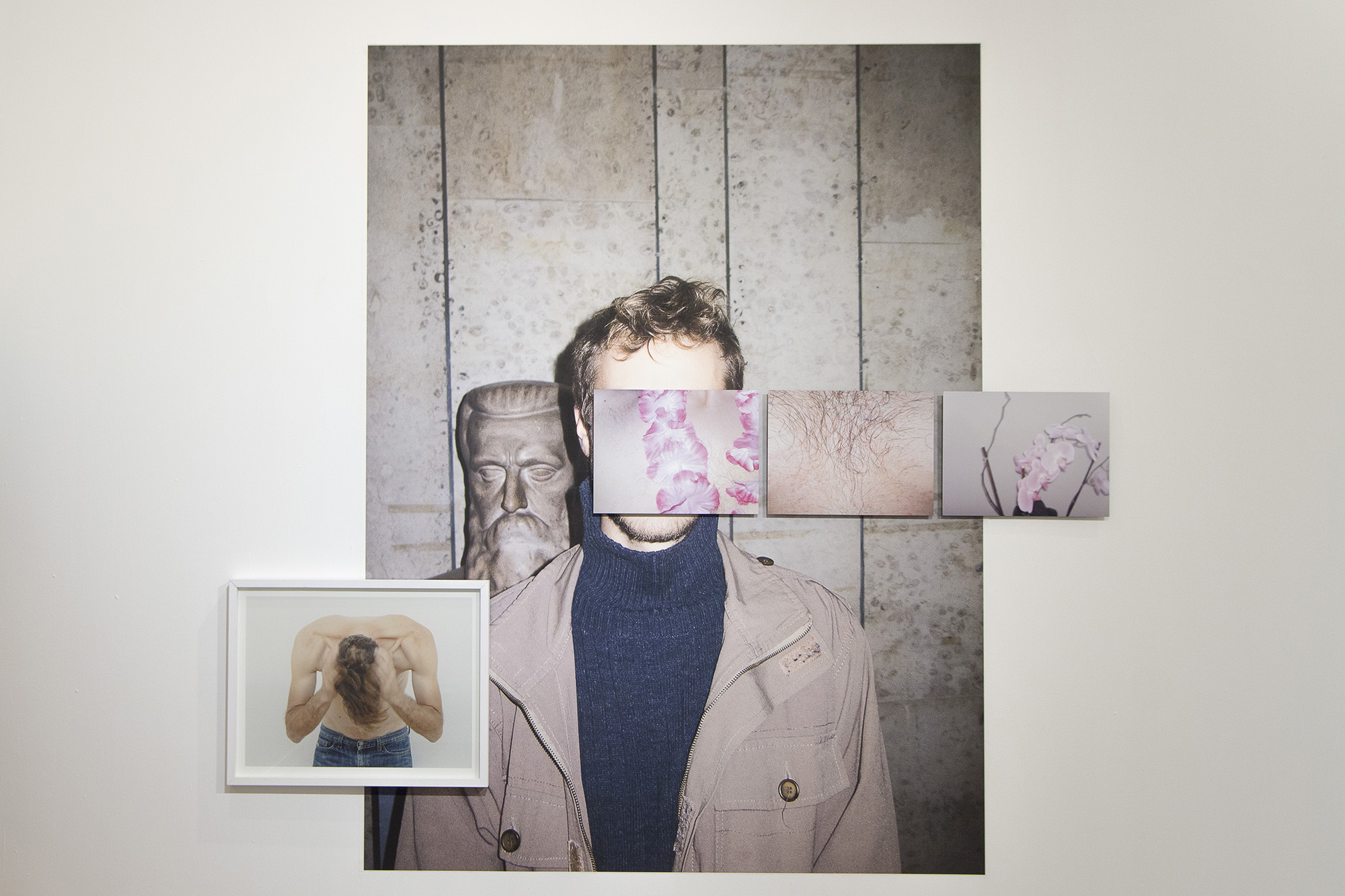 Yossi
, 2014, 60x45 /
Andi and Herzl
, 2017, 150x200
Flower Necklace
, 2014, 40x30 /
Rash
, 2014, 40x30
Orchid
, 2009, 40x30
// Archival inkjet and ChromaLuxe prints
Pillows
, 2014, 50x60 /
Ein Ovdat
, 2017, 150x200
see previous /
Cherry Blossom
, 2010, 60x45
Aloe Vera in Hukok
, 2016, 53x40 /
Pendant #3
, 2016, 30x40
// Archival inkjet and ChromaLuxe prints
Central wall:
Dog Tag
, 2014, 37.5x50 /
Pomegranate
, 2017, 37.5x50
Guli and Or
, 2017, 225x300 /
Tulip (Emerging Bud)
, 2016, 35x35
// Archival inkjet prints
Dog Tag
, 2014, 37.5x50 /
Pomegranate
, 2017, 37.5x50
// Archival inkjet prints
Sacred Fig
, 45x60, 2016/
Outside the Cave of the Patriarchs
, 70x90, 2014
// Archival inkjet prints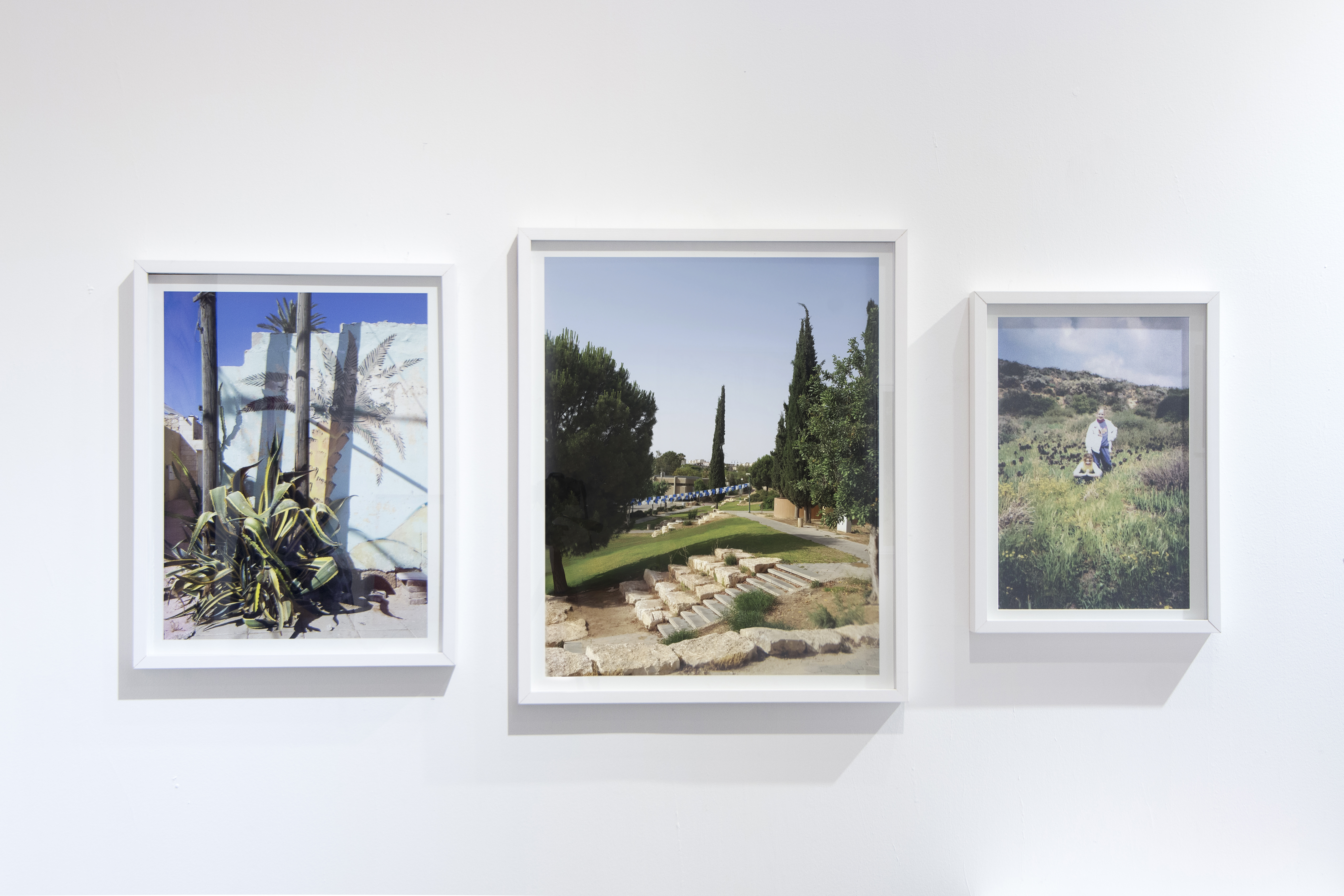 Agave
, 2016, 45x50 /
Getting Ready for Independence
, 2016, 57x70
Irises (with My Sister)
, 1990, 35x50
// Archival inkjet prints

Rightgendered,
Gallery 4, Tel Aviv, 2017


״'How do you react when you are misgendered?' they ask.
I wonder how I would react if I were ever rightgendered.״
The first solo exhibition of works by Yael Meiry addresses the experience of physical and gendered cohesion with photographs of bodies and plants. Meiry tests the connection between the queer bodily experience, with which they exists in the world, and plants that grow in the urban expanse.

The works, and their mode of display, seek to create a zone that is open to the possibility of presenting the self and its approach to gender by touching on terms such as nature and naturalness.

The photographic medium, and use of strong flash lights and violent frame cuts, highlights the battle between the growing thing and its living environment: the fence that confines it, the earth that limits its spread, and the artificial light, which unlike natural light does not usually nourish the plant sufficiently.

A booklet, also titled Rightgendered was published prior to the exhibition, at the beginning of 2017. It brings works from the past two years that center of bodily experiences and feelings of gender incongruence.

The project began as a study of the male body, by photographing friends with a particular focus on their chests and hips. Along with those works are also portraits and photographs of other body parts. Photographs of fruit and various plants are incorporated among the other images. These were captured playfully in Meiry's mobile studio – their outstretched arm – itself a recurring motif in their works.

The photographs echo different styles, including fashion and documentary photography. The stylistic fusion enhances Meiry's interest in cataloging, codifying and defining. Blowing up a number of photographs to large, unnatural scales serves to make viewers feel their own bodily presence in space.

The exhibition and Meiry's photographs were created from a queer viewpoint and offer a self-presentation of an identity rarely represented in the Israeli art world.


︎ Intimate and Public Simultaneously: Yael Meiry Tests Trans Identity, Shaul Setter, Haaretz
︎ Recommendation of the Week: Rightgendered, Lee Barbo, Erev Rav Magazine
︎ I Guess that's How My Body Would Have Looked, Yuval Saar, Portfolio Magazine
︎ Yael Meiry, Rightgendered,Asylum Arts Magazine


Guli, 2014, 150x100, Inkjet print and wallpaper paste
Mango, 2015, 70x100 /Guli's T, 2013, 70x100
Omri, 2014, 40x60 / Wondwering Jew, 2016, 40x60
// Archival inkjet prints


Two Cucumbers, 2014, 30x40 / Self-Portrait with Parsley, 2014, 57x40
// Archival inkjet prints


Strawberries
, 2016, 60x45
// Archival inkjet print
Now That We Are Alone,
KOLİ Art Space
, Istanbul
---
Metzoopeh (Hebrew for both covered and expected), Binyamin Gallery, Tel Aviv (with
Bush Collective
)
---
Cooler, Pasáž, Tel Aviv (with
Bush Collective
)
---
Animal Affinity, Artists House, Tel Aviv
---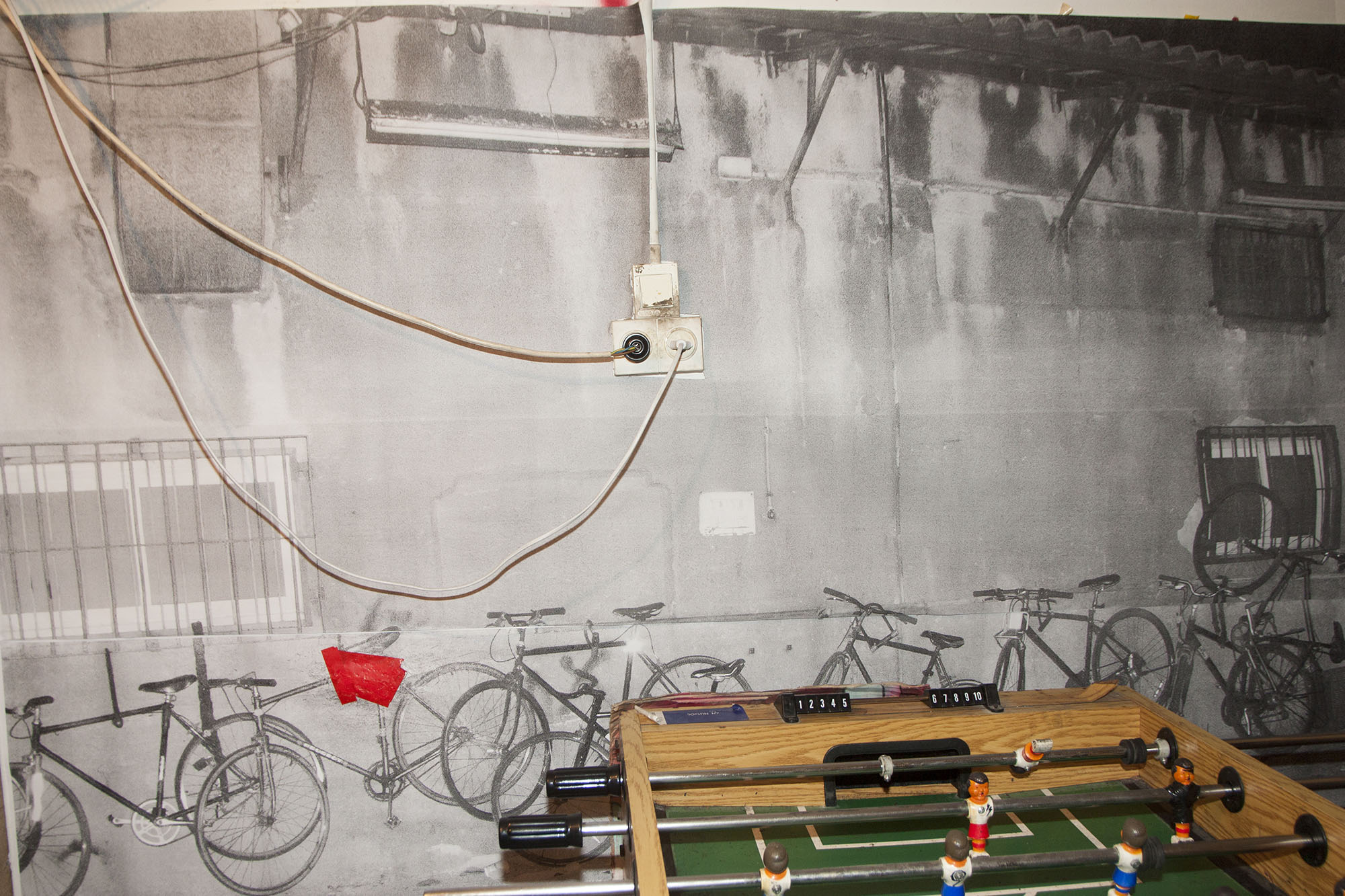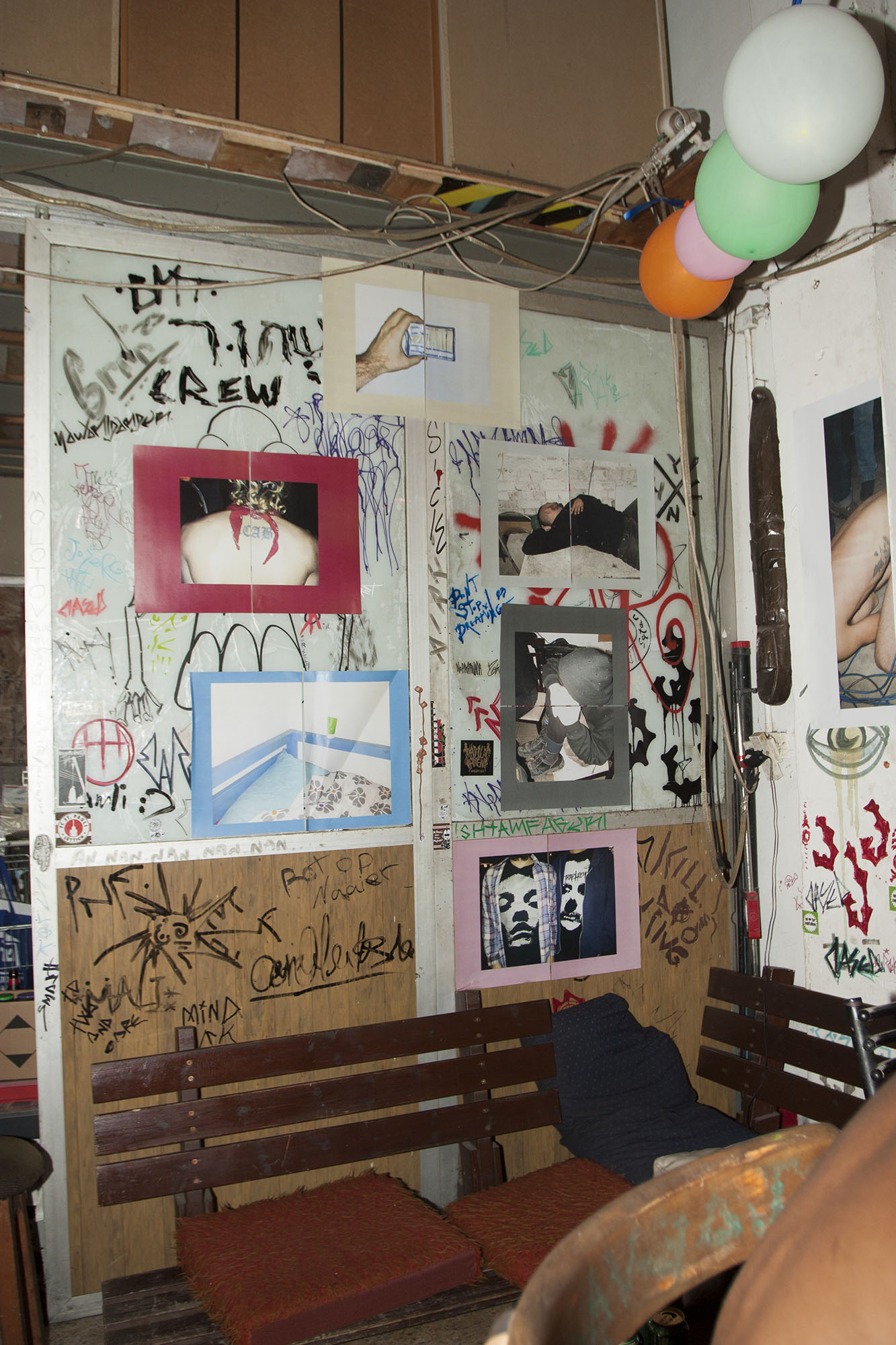 Stuck, The Toava, Tel Aviv
---
With our Backs to the Wall, Trumpeldor Gallery, Beer Sheva
---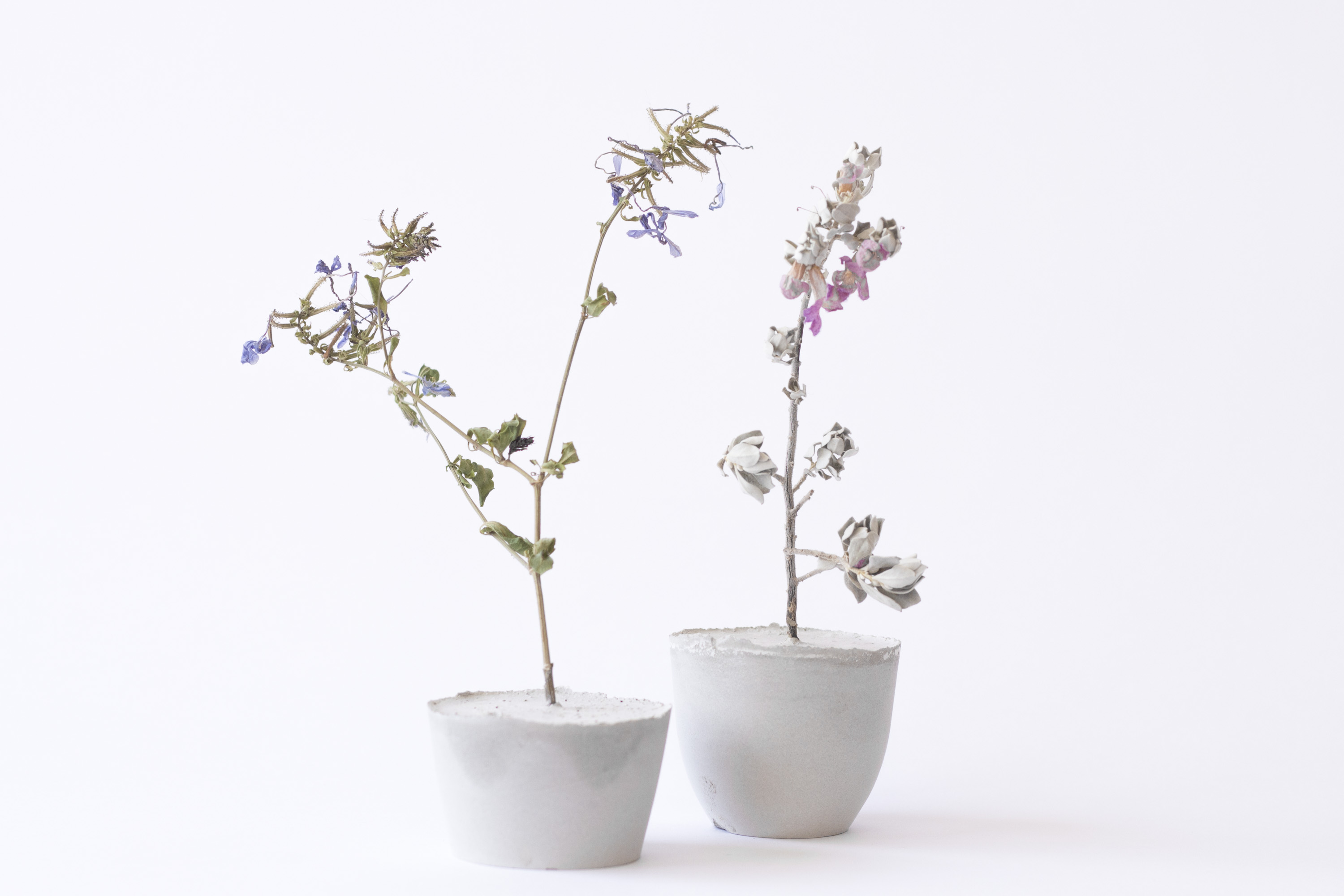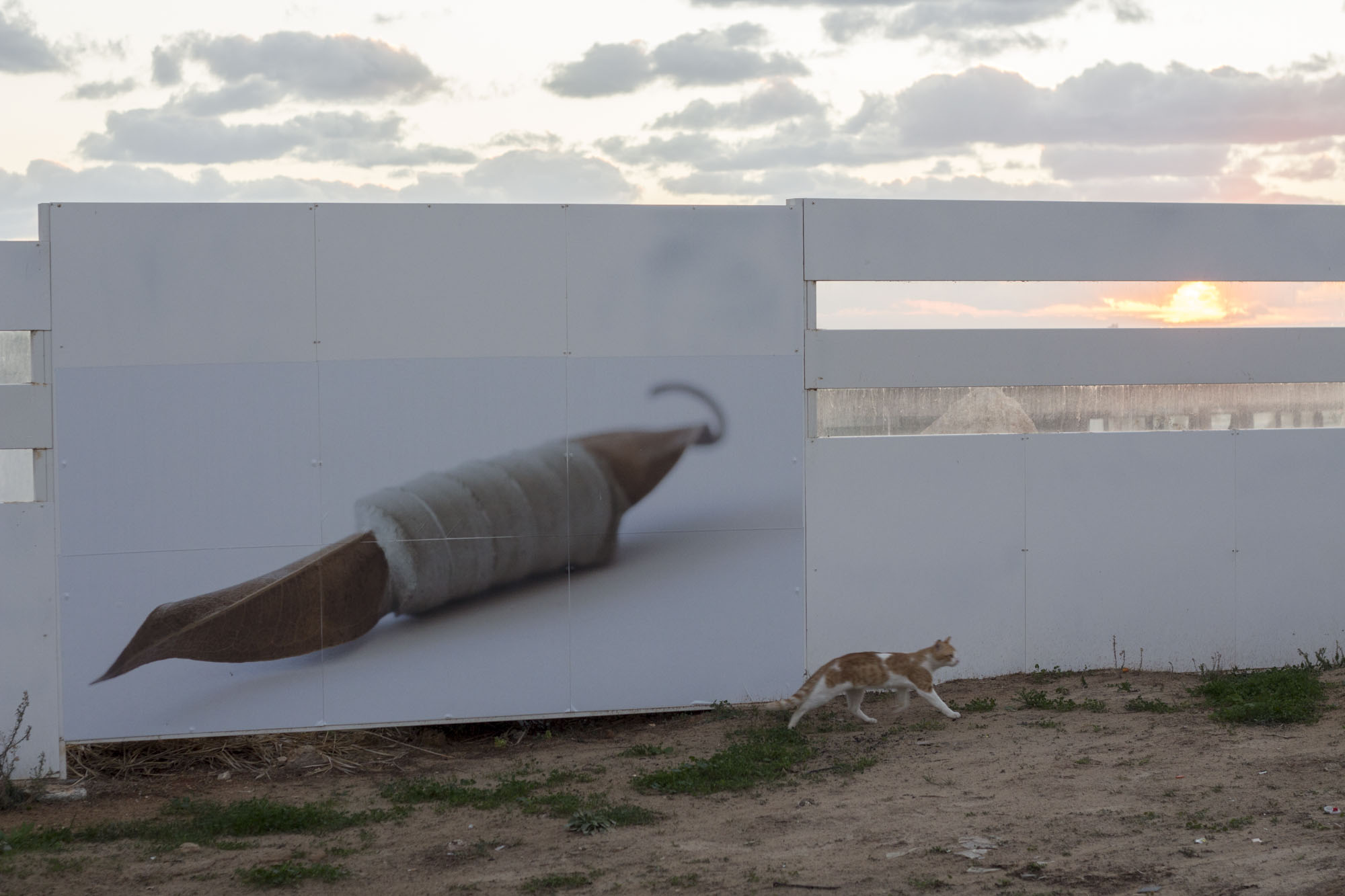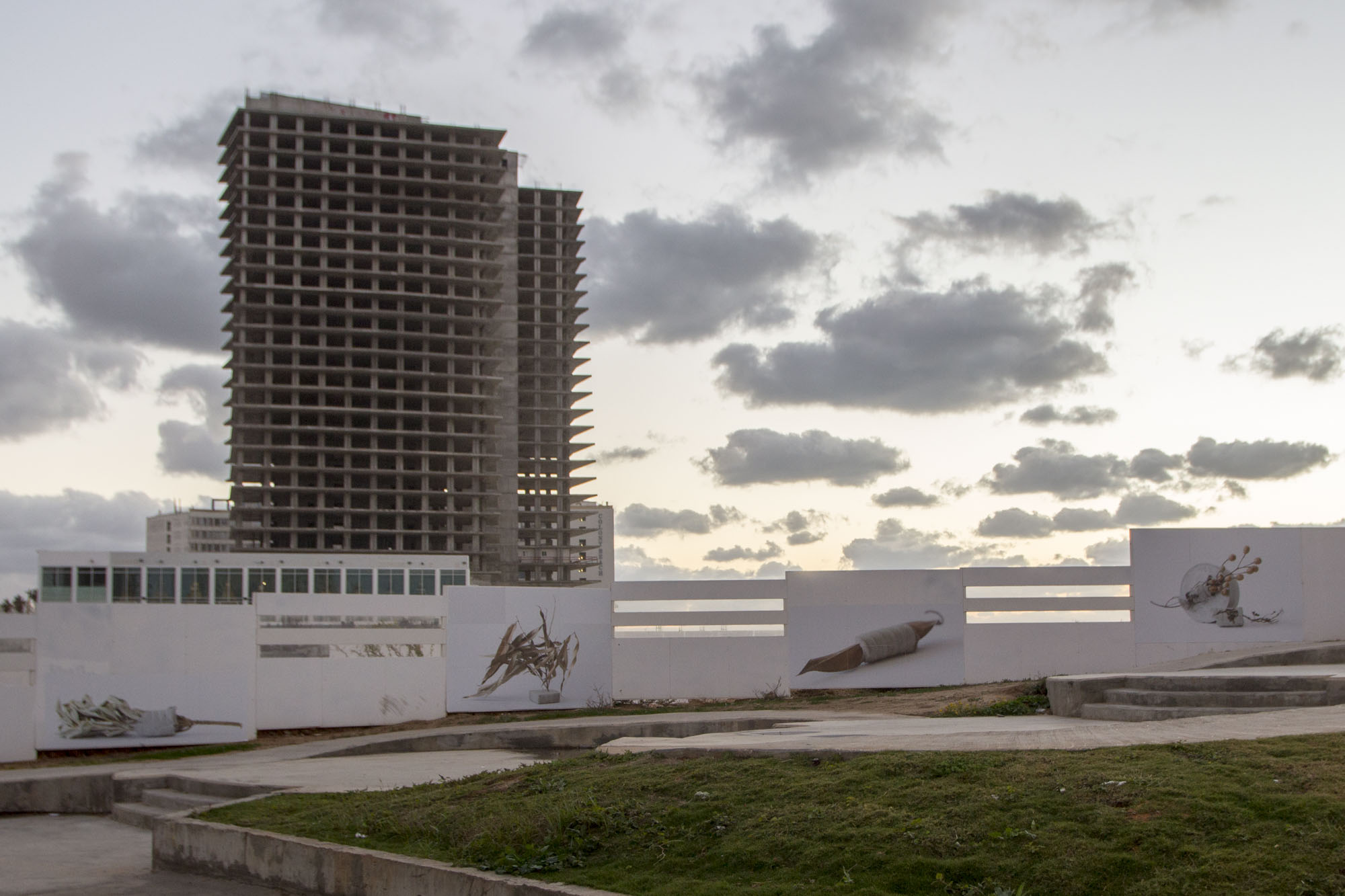 What Once Grew, Bat Yam International Festival of Street Theatre and Art
---
Watermelon, HaMidrasha Gallery - HaYarkon 19, Tel Aviv
---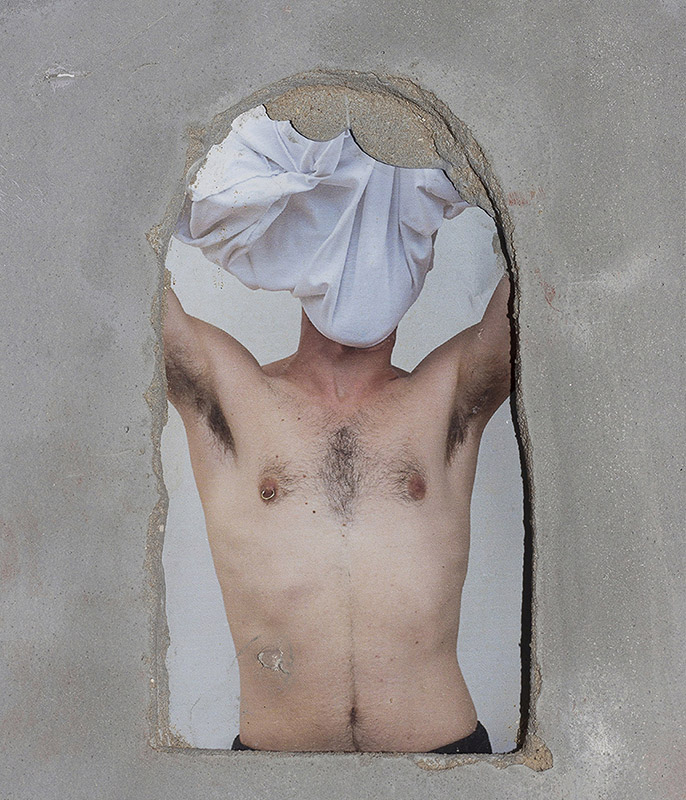 Annexed Concrete street installation at the Old Jaffa Museum. Developed during a residency at
אתר-atar-أتار
.
---
Post Pride,
Indie Photography Gallery
, Tel Aviv
---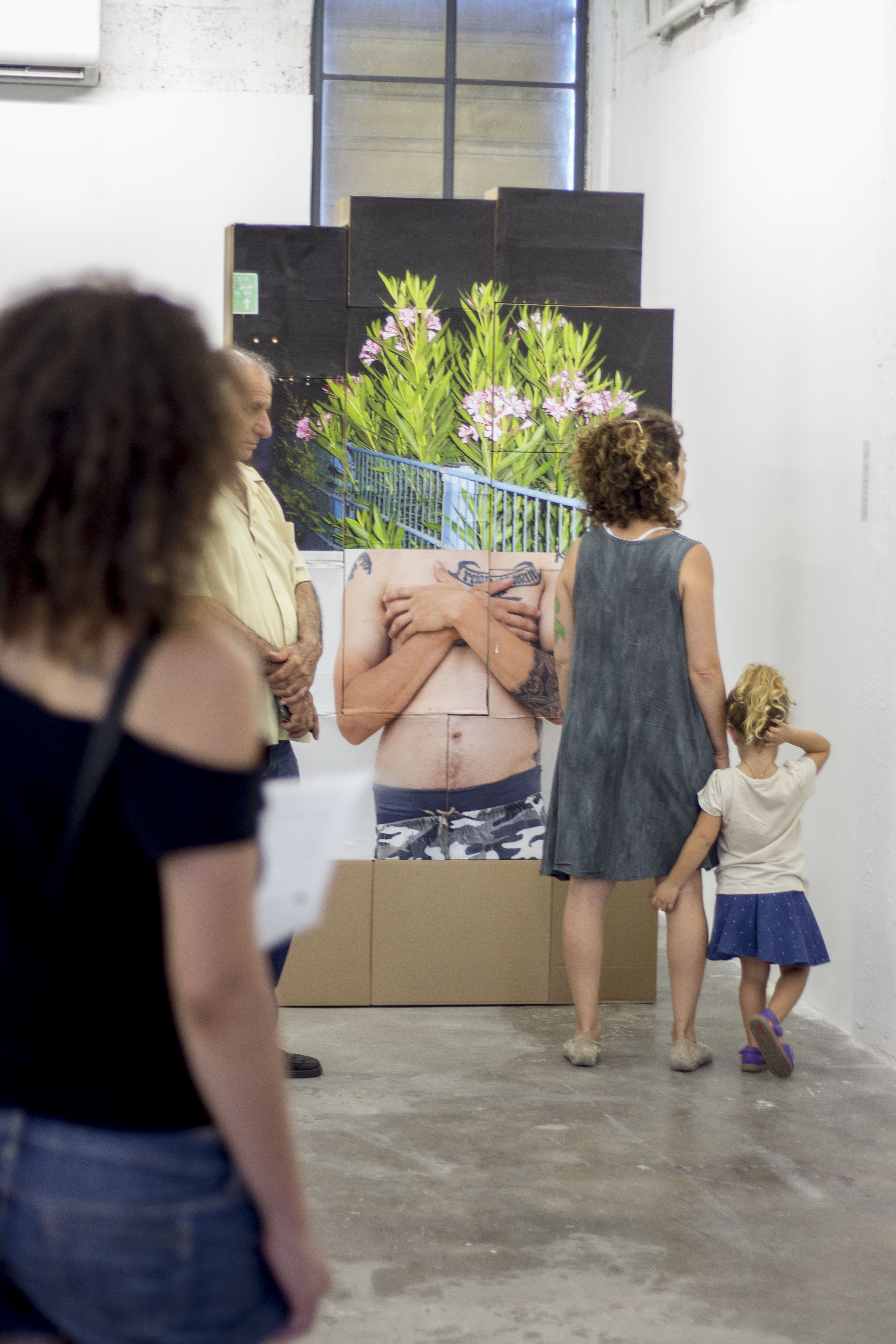 Oleander Head,
Indie Photography Gallery,
Tel Aviv
for
full project and text
---
Trapped in a Flatten Fate, The 2000, Jerusalem (with
Ben Drusinsky
)
---
Circle, The Zimmer, Tel Aviv
---
Breathing Concrete, Kibutz Galuyot 45 - A Place For Art, Tel Aviv
---
Gefilte, The House Galeria, Tel Aviv (with
Andres Gurwicz
)
---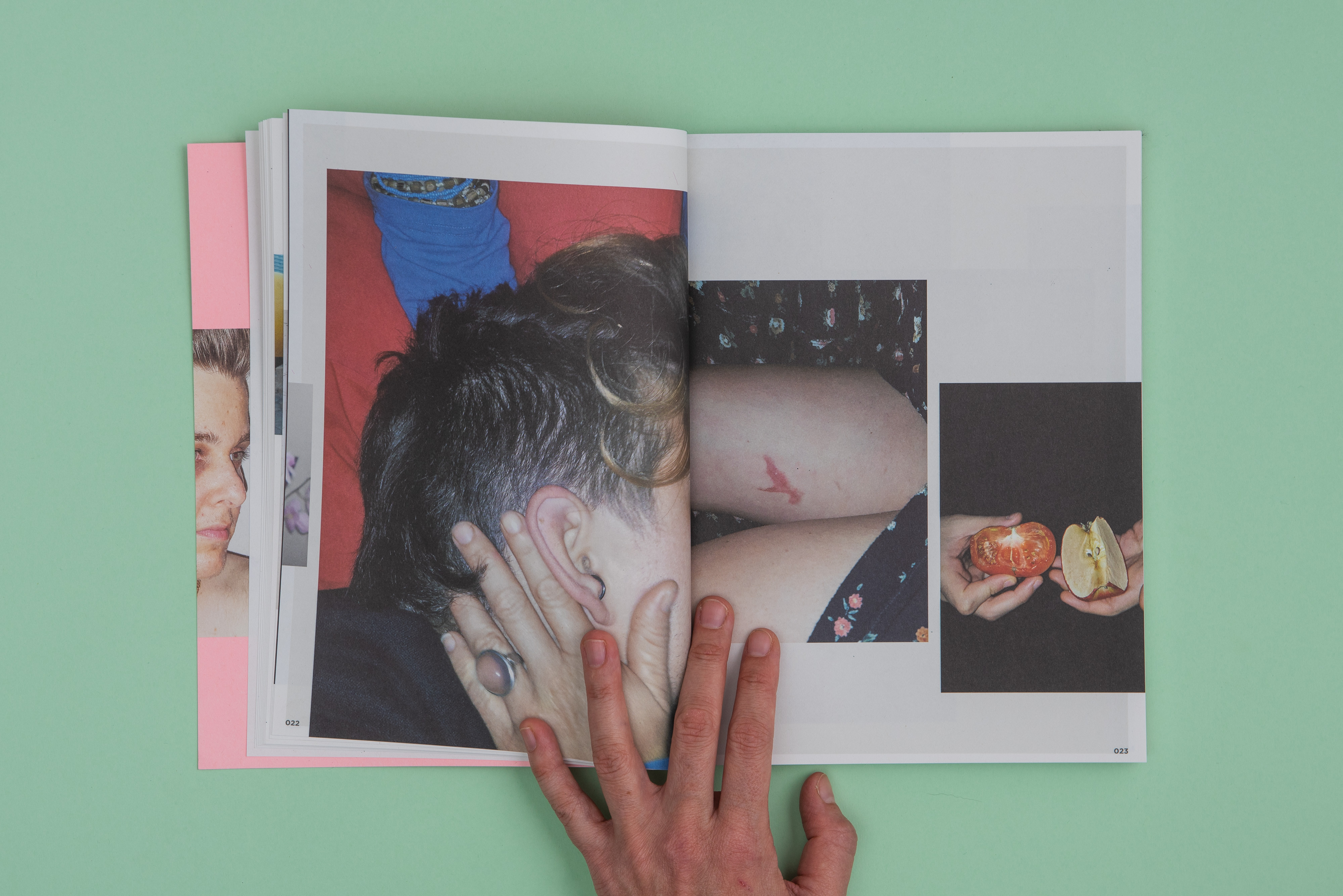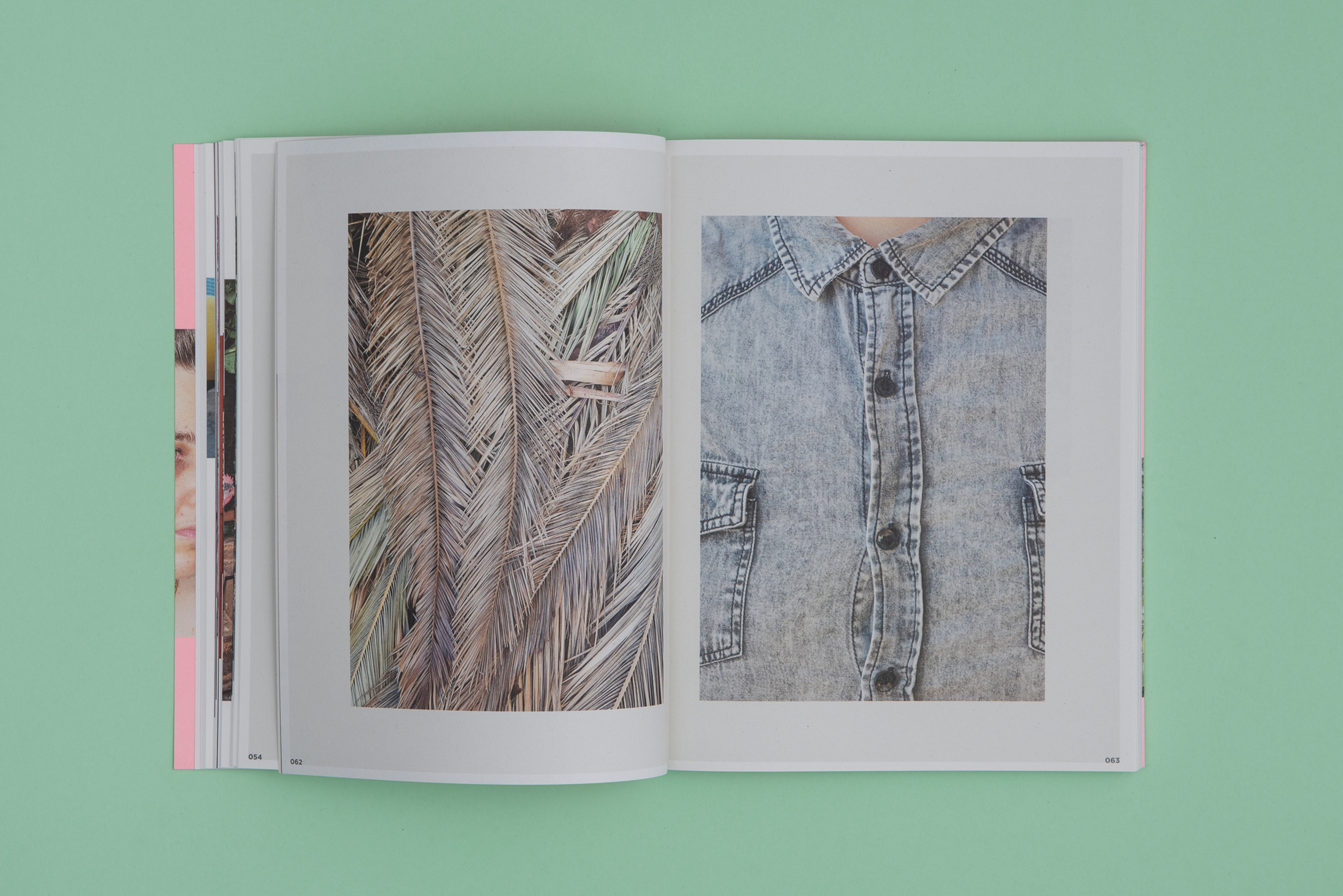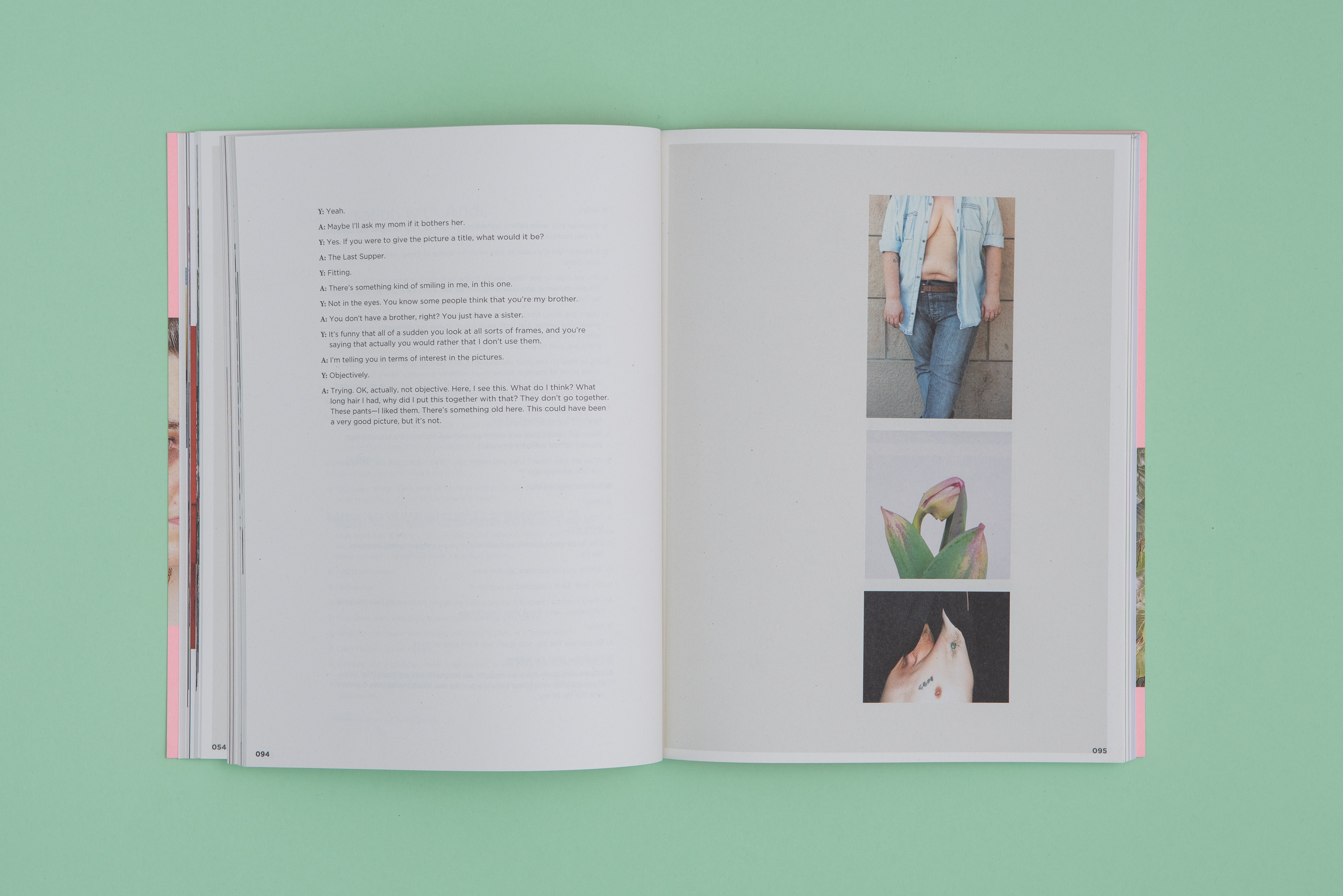 Doing Right By You, 2018
19x25 cm, 205 pages, soft cover, edition of 500, offset printing.
Words by Michal Meiry, Nitza Cohen Mohr, Andres Gurwicz and Shiraz Grinbaum

Photos by Yair Meyuhas for leafing.co.il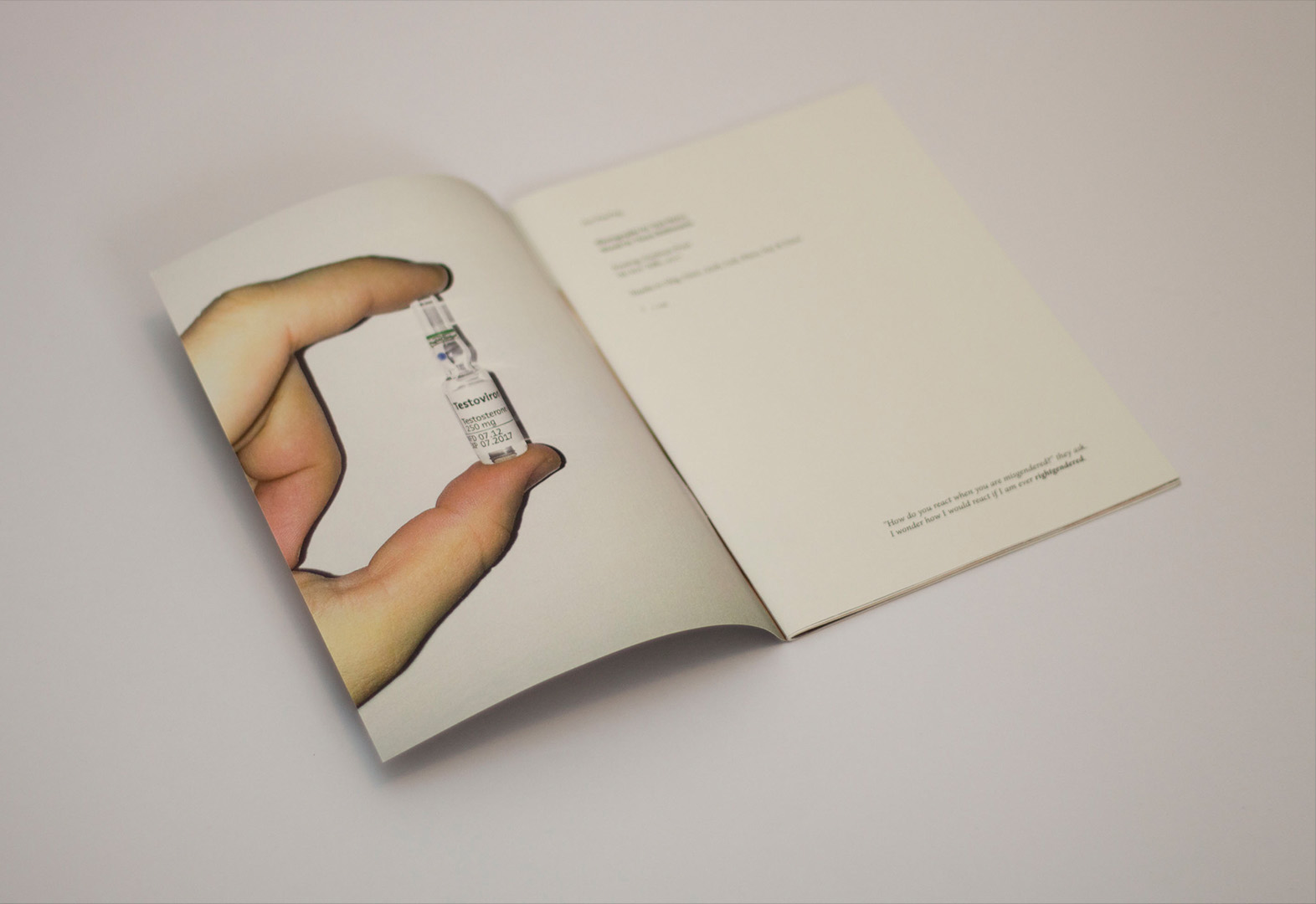 Rightgendered, 2017
A5, edition of 100, 32 pages, soft cover, words by Tanya Rubinshtain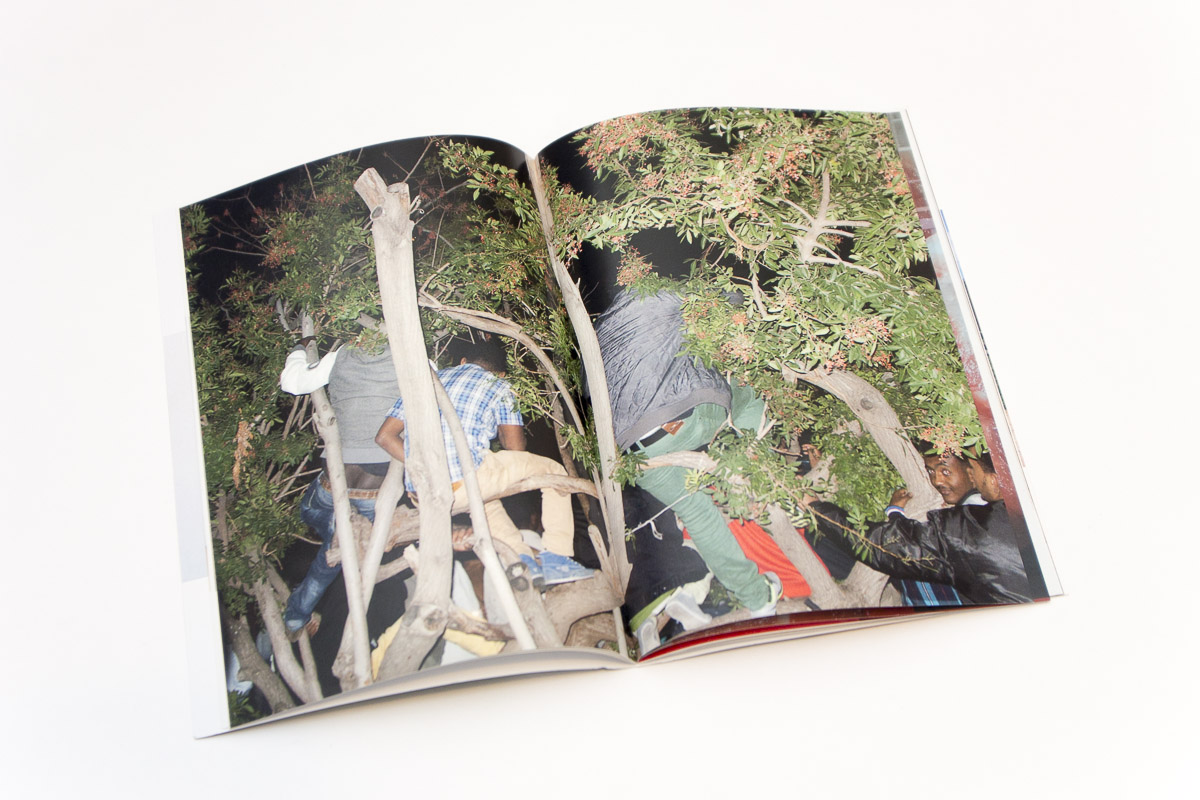 So I'll Have a Place, 2015,
A5, edition of 75, 32 pages, soft cover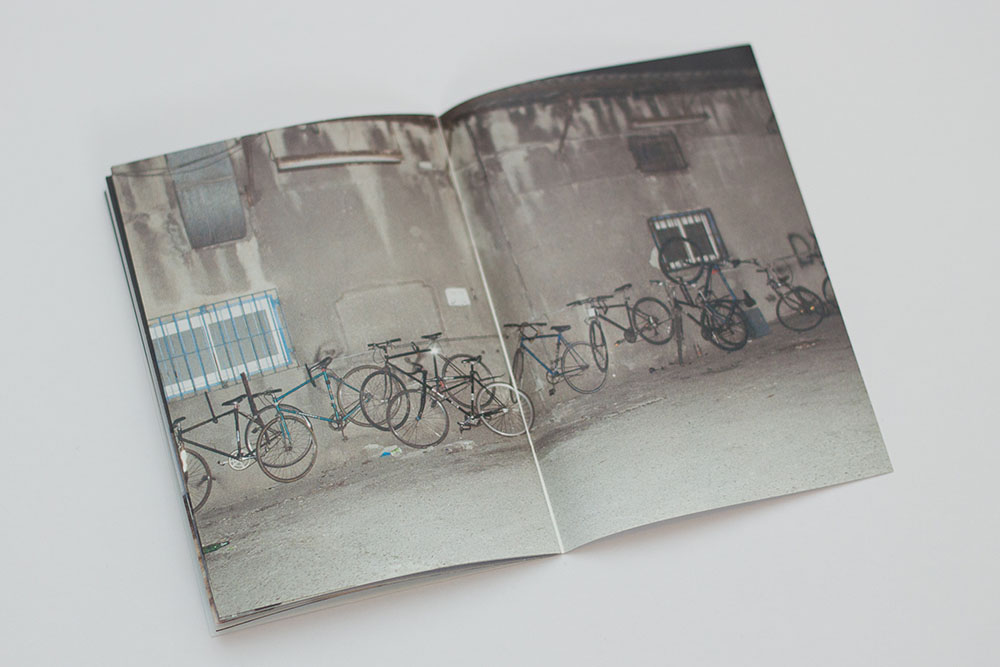 Stuck, 2013
A6, edition of 75, 16 Pages, Soft Cover, my own words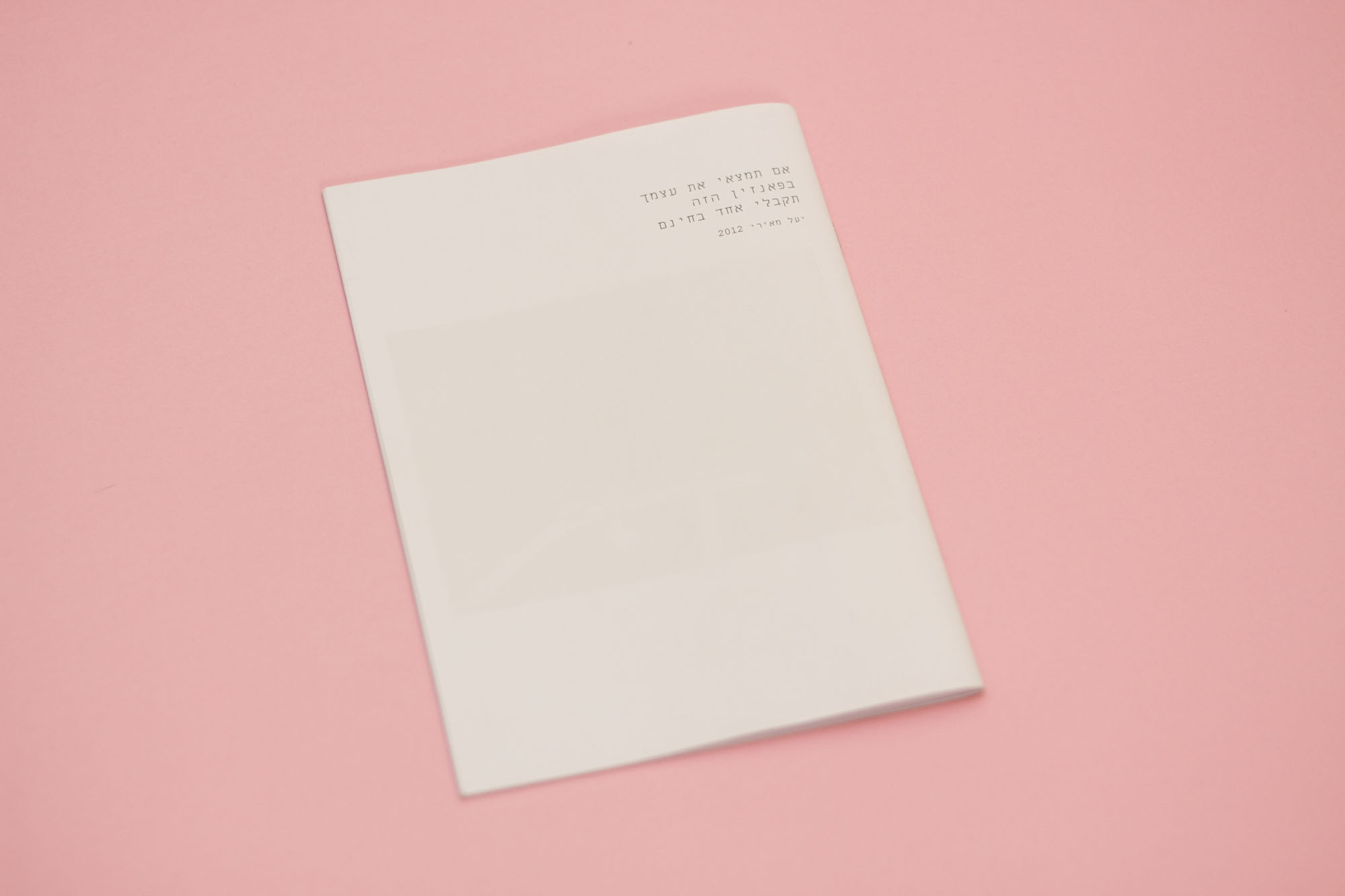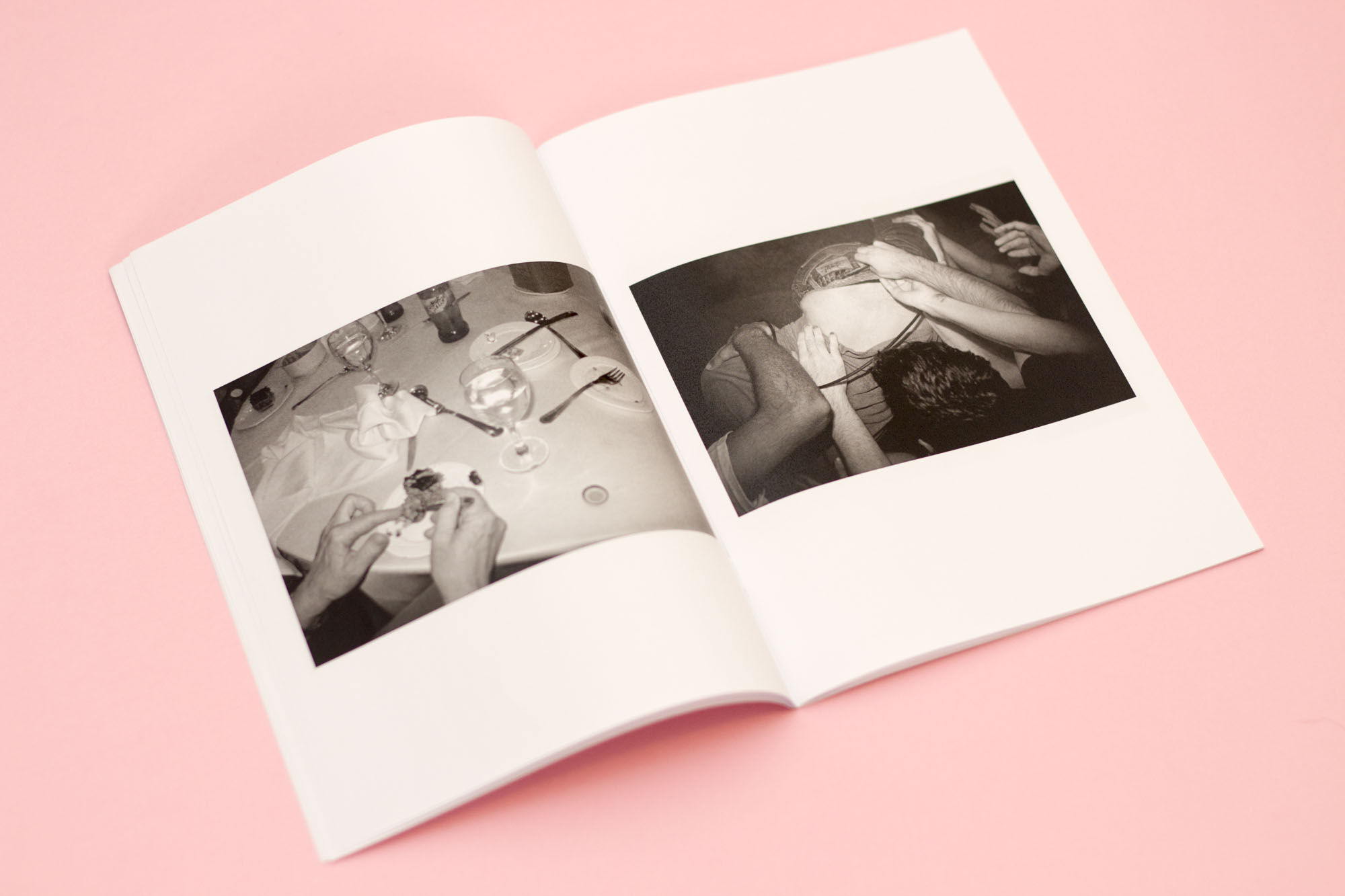 if you'll find yourself in this zine you'll get one free, 2012
A5, first edition 75 (sold out), second edition 100, 32 pages, soft cover