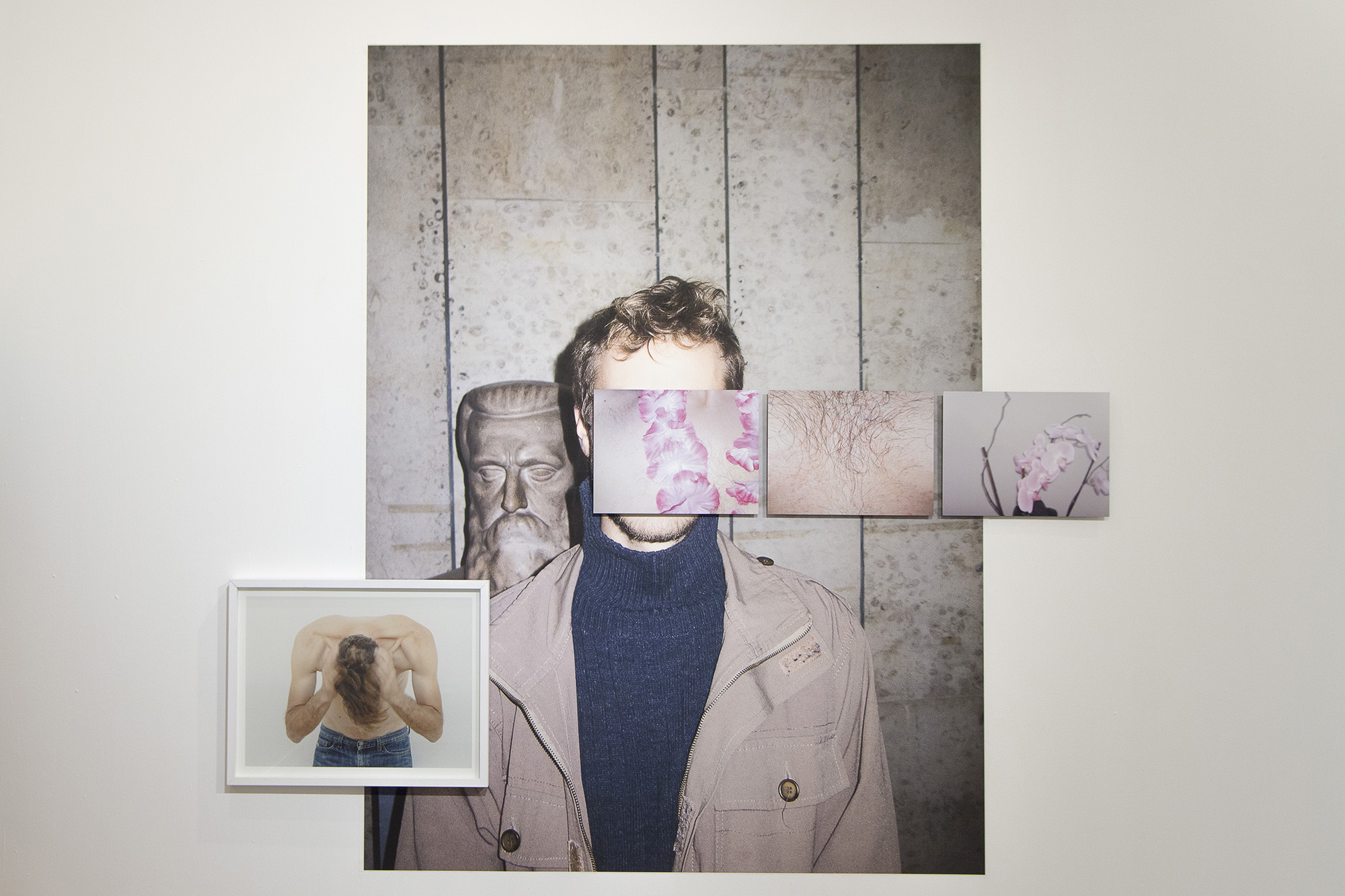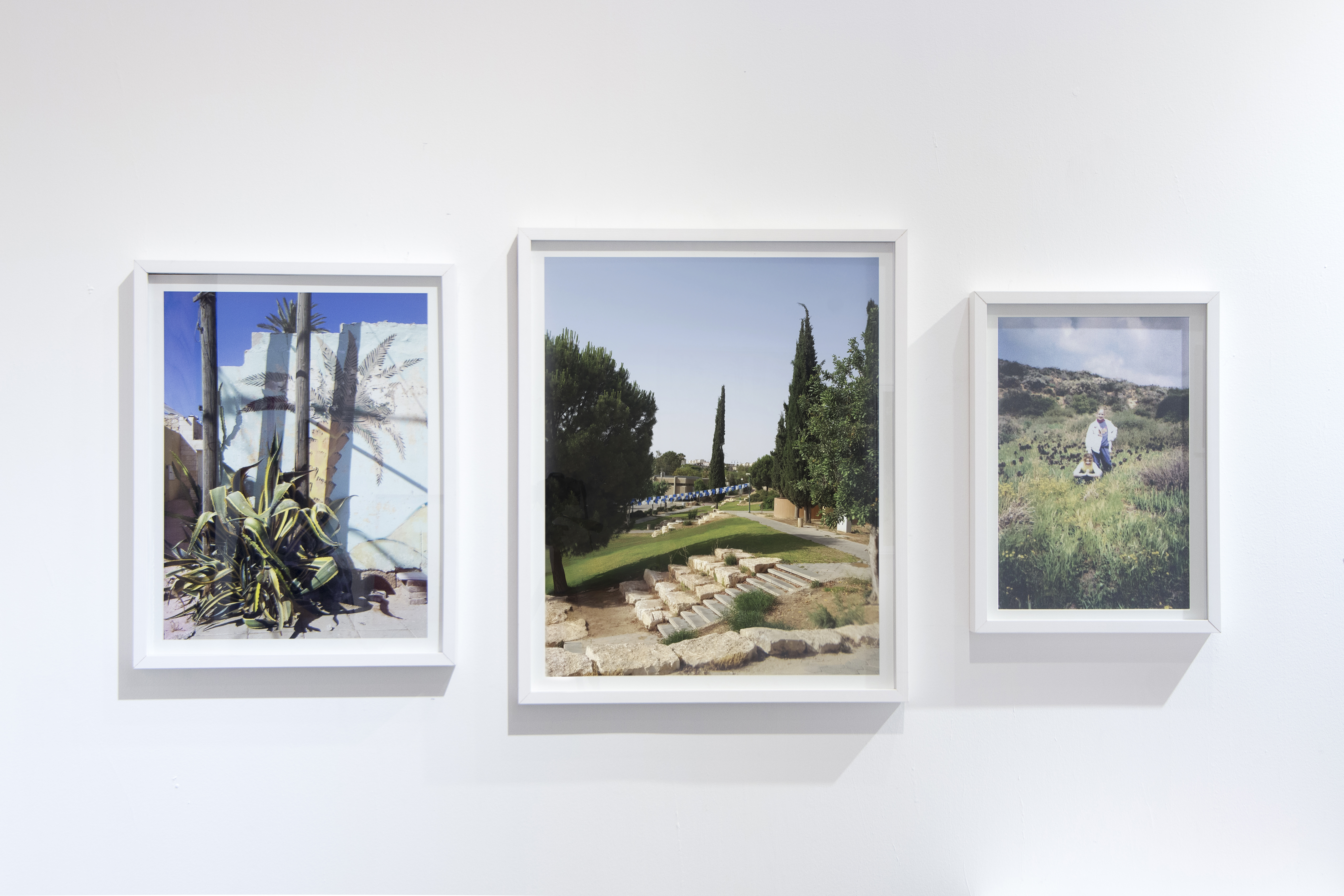 Installation view, Haifa Museum of Art
The exhibition is based on Meiry's artist's book,
Doing Right by You
, published in 2018. The book is based on an archive containing about 150 photographs, in which the artist photographed themself, the people close to them, and the spaces around them. As in other projects, Meiry uses lowtech technologies alongside digital media.
Following the book, the photographs in this exhibition present a violent, disturbing connection between Israeli spaces and queer bodies. The complex images are at one and the same time feminine and masculine. They reveal a deep fracture in the binary role division that accompanies the modern gaze,
which routinely labels, sorts, and categorizes.
Culture scholar Sivan Rejuan Shtang notes that Meiry's photographs center on the relationship between the body, classified according to gender,
and territory that is classified as "national." According to Shtang, "The bodies appearing in Meiry's photographs are simultaneously vulnerable and bold."
The bodies that appear in Meiry's artistic territory can be considered using in the philosophical terms proposed by Gilles Deleuze and Félix Guattari.
Deleuze and Guattari posit that territory is always corporeal, and that the body is always territorial.
In this context they coined the term "geo-body." For them, the "body" is perpetually in a process of
becoming – as a concept, image, or role. In this sense, Meiry creates bodily territories or territorial bodies that reorganize relations between the
images, roles, and concepts of sexuality, gender, and Zionism.
In Meiry's works, bodies "become queer." Heteronormative hysical appearance becomes fluid and s not subject to essentialist and incontrovertible oncepts.
Meiry creates an intense, courageous
body of works that grants visibility to the local queer-feminist community. This act necessarily situates them on the margins of the Israeli sociopolitical rena. The forms appearing in the works eflect a position that calls for the dismantling f the powerful Zionist regime of visibility in the thnocratic State of Israel. In the twenty-first entury, this state is still based on a binary and ierarchical gender role division, which Meiry seeks to question.
By Curator Svetlana Reingold
Haifa Museum of Art